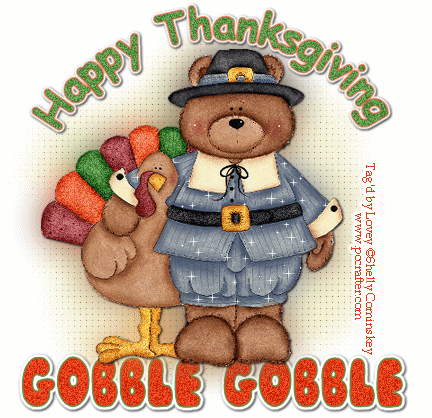 glitter-graphics.com
I hope you all have a great Thanksgiving. We will be spending the day at a friends home. Everyone is bring some kind of dish over. I'm taking over a pumpkin roll, 5/1 salad and rolls.
To all my family I hope you all have a good one. I love ya and wish I could be there to cook you all a nice thanksgiving meal. Like I have done in the past.
HAVE A GREAT THANKSGIVING/THURSDAY EVERYONE.