Black, Grey and White Striped Cardigan From The Recycling Center
Grey Shirt from VS-4.99
Black Gap Skinny Pants Christmas Gift From Oma or Parents(2010)
Silver Necklace~16.99 C/0 Kmart
Small
Hoop Earring From CR~4.00
Stud Earrings Gift From Nicole of
NYC on my Mind
Unisex Full Frame Plastic Glasses in Black C/O Firmoo
Rhinestone and Black Skinny Belt Came with the Wallflower Double Bling Jeans
Grey Beret From Wicky~3.99 Euro(5.48 Dollars)
Custom Grey Made Uggs From Burresi~219.00 Euro
(296.91 Dollars)
Happy Friday Everyone. As many of you know I pick clothes up at the recycling center here and there. Well last month when I was there dropping off my paper items. I decide to go in to the inside of the recycling center building to see what they had. When I came across this stripe cardigan. Which it not my size at all. Its an x-large. I told myself I would make it work. So I brought it home with me. Washed it and put it in my closet for a day I want to be warm but comfortable too. Which that day is today. To give the sweater some shape. I just add this skinny belt with rhinestone on it.
November is Diabetes Awareness Month. So I'm wearing this cardigan because it has grey in to honor the cause. My mom, My MIL, Grandma and a few friend all have this. In December 2007 I almost lost my mom to diabetes. I will never forget this day. It was 3am in the morning and I got a call from my dad. Say you need to come home. The Dr's don't know if your mom going to make it. After I hang the phone up. I called my mother in law up and told her what was going on. Mind you I was crying like blood Mary. That I woke my husband up. That morning he went to work and they told him to go home. I didn't even brother trying to go in to work that day. When my husband got home from work. We hop on the computer and book our flight to go from Germany to Michigan.
I had friends come and watch Priscilla(my dog) and stay at my house. Then the next morning we were off to Michigan. The first thing we did was go to the hospital. My mom end up being in a diabetes coma for 3 week. Also she had a stroke as well. I'm so happy that my mom made it out of this. I'm also happy that she has manger to get her sugar under control.
Diabetes is not anything to mess around with. So please get your self check out for it. A couple sign you might have it our.
~Increased urination, excessive thirst
~Weight loss~ This is how we find out my mom had it in 1995
~Hunger
~Skin Problems
If you follow me on Instagram. You might have seen this picture with the #sockittodiabetes. If you want to help get the word out for diabetes. Post a picture of you sock on social media with #sockittodiabetes. I posted this photo for my family and friends.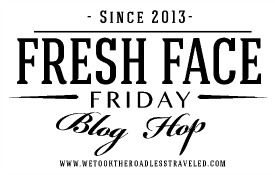 HAVE A GREAT FRIDAY.