February 28, 2012 ~ Knit Tribal Print Top and Flare Jeans
March 5, 2013~ Knit Tribal Top , Red Lace Cami and Sweetheart Skinny Jeans
April 15, 2012~ Knit Tribal Top, Ivory Cami and Brown Dress Pants
September 17, 2012~ Express Flower Shirt, Nude Cami and

Flirt Boot Cut

Khaki
November 27, 2012~ Pink Flower Camper Shirt and Brown Dress Pants
January
13, 2013~ Brown T-shirt, White Lace Cami and Plaid Skirt
September 18, 2013~ Brown Tank Top and Diva Skinny Jeans
November 26, 2013~ Olive Green Long Sleeve and

Rockstar Super Skinny Jeans
October 21, 2014~ Orange, Pink and Brown Tank Top and

Wallflower Double Bling Belt Skinny Jean
Hello Everyone. Sorry for the lack of outfit post this week. Life something gets in the way and I don't have time to take picture. At least that what has happen this week. I promise next week with be back to my normal schedule around here. For today I decide to do my monthly remix post. I have already shown you the black racerback remix in November.
So I decide to show you all the beige one today. I got this cardigan back in 2012. When I did the Kmart blogger style off.

I was kind of shock to see that I have worn my beige cardigan more then my black one. Sadly I had to retire my black cardigan due to it got a hole in it.
For my beige cardigan. I have worn it 9 times on the blog and a few off the blog. Due to washing and drying it so much. I had to start belting the cardigan for it to look right. Over all I'm happy I picked up both of these racerback cardigan in 2012. I sure have gotten my use out of them.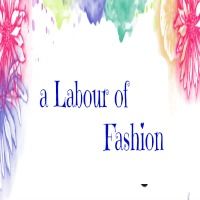 I hope you all have a great weekend. This weekend will be another weekend working around the house. We are hoping to have everything done this weekend. I hope we do.
CONGRATS to Farrah for winning the Fancy Foldable Flats giveaway.
Also don't forget use the coupon code on Amazon to get 40% off.
AMYFSL40 to get 40% off until February 28th, 2015
HAVE A GREAT FRIDAY.