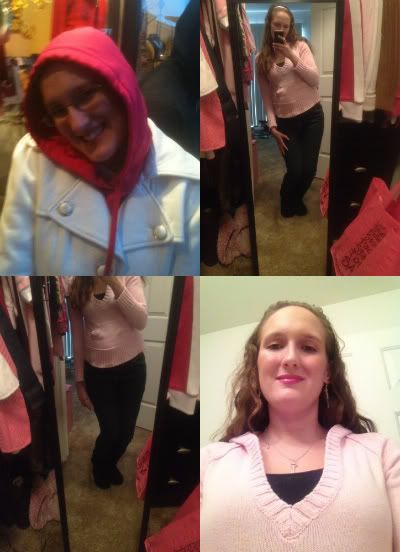 Black Tank From VS~16.50 or 2 for 24
Sweetheart Skinny Jeans From Old Navy~ 18.53
Pink

Flamingo Earring From H&M~ From Germany
Key Necklace Christmas Gift From My Mom
Headband From some store in Germany
Boots From Old Navy~34.50~ I got them for 30% off 2 year ago
Hello Everyone. Happy Friday. This morning we woke up and went to the apple store. Where Hubby and I got new Iphone 4S phone. Which the pictures come out amazing. Well I going to keep this short since it is 12am. I just want to get day 14 up.
Today Breast Cancer Item is Red Envelope the are give 10% to Breast Cancer Awareness. You can check it out HERE.
I HOPE YOU ALL HAD A GOOD FRIDAY
.