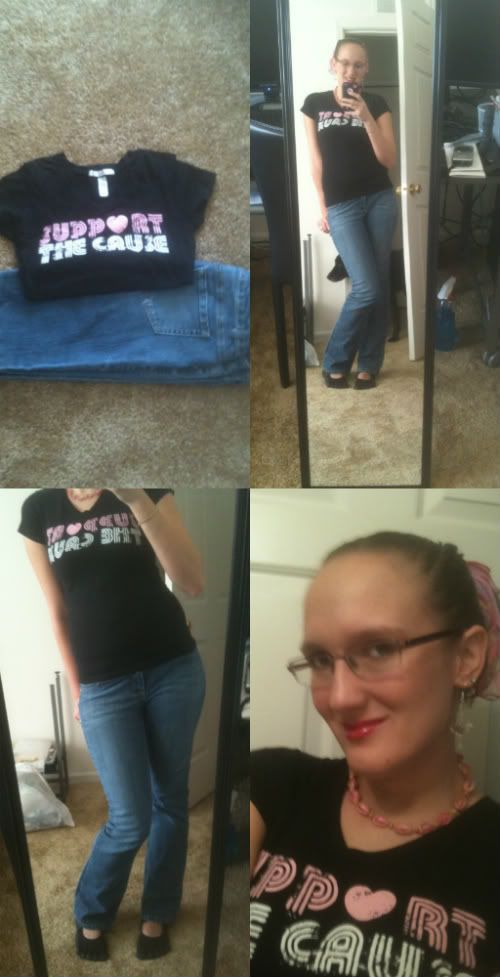 REMIX OUTFIT
Pink

Shell Necklace From Alloy
Pink

Flamingo Earring From H&M~ From Germany
Pink

Hair Ribbons Off A Pony O From Walmart
Happy Sunday All. I hope you all had a good one. I sure did. I got up this morning and went out to breakfast at Ihop. Then ran to costco to get food. After costco I ran home and put the stuff away. Then Hubby and I ran to Yates cider mill. Which we brought apple cider, apple pie and caramel apples. Then at 4pm my mom and dad came over. I made them chicken taco. Which my dad loves it. He asked for me to make it. We had a very nice visit. I'm so glad to be back in Michigan again. Where all my family is.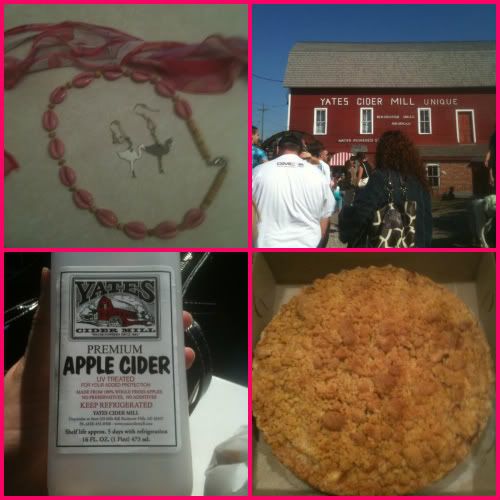 BBCA Day 9

Pink

Items and the Items I got at the Cider mill
Today I will be put a link up to tip and fact on Breast Cancer.
HAVE A GOOD SUNDAY.