February 18, 2013~Grey UA Long Sleeve and Curvy Skinny Jeans
April 19, 2013~ Orange Long Sleeve and Opal Jeans
April 27, 2013~ Brown Long Sleeve and Rockstar Super Skinny Jeans
September 27, 2013~ UA

Performance Heat Gear White Long Sleeve Shirt

and Rockstar Super Skinny Jeans
December 22, 2013~ Red Snowflake Long Sleeve and Curvy Skinny Jeans
April 28, 2014~ Teal Racerback Tank and Sweetheart Skinny Jeans
May 28, 2014~ Pink and White Stripe Sequin Tank and Sweetheart Skinny Jeans
July 18, 2014~ Orange Lace Back Tank Top and Crystal Jeans
September 3rd, 2014~ Neon Pink Camper Shirt and JW Jeans
Hello Everyone. Monthly remix is back with only showcasing one item. The last two month I did my monthly remix recaps a little different. In July I showcase how I have worn my scarfs. Then last month I showed you all how I have worn my lions gear. So for this month I'm showing you all how I have worn my beige vest that I got from Old Navy. I picked this vest up for 5.47 and I have worn it 9 times. So I have for sure have gotten my money out of it. Being that I have only had it for a year.
As I was putting this post together. I noticed a trend. I always wear this vest with jeans and a solid color shirt. So I have decide that next time I wear this vest it need to be with a skirt.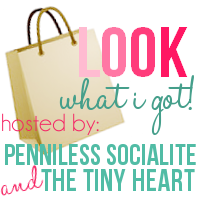 HAVE A GREAT THURSDAY.