Pink
Army T-shirt Christmas Gift From Hubby (2012)
Flower Black Vest From CR~9.99(6 years old)
Crystal Jeans From CR~7.49
Unisex Full Frame Plastic Glasses in Black C/O Firmoo
Earring Gift From MIL Peggy
Rhinestone Stud Earring Christmas Gift From My Mom(2010)
Tahari Greyson Christmas Gift From My Hubby(2010)
Happy Friday Everyone. To kick off the weekend I decide to bust out this Army T-shirt. That I haven't worn in awhile. Plus I don't really have a real post of it on the blog. I did wear it last year on the blog during BBCA but you were only able to see the bottom of the top. So here it time to shine.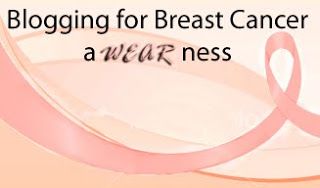 I hope you all have a great weekend. Not sure what we will be doing. Since my husband might have to work this weekend.
An InLinkz Link-up
The Breast Cancer Item For today is
Warriors in Pink
. I used to have a scarf from this collection but sadly lost it during on of my many moves.
I also want to thank the ladies that have already link up with me. To help spread the word about breast cancer. Remember if you write about breast cancer or wear pink this month. Make sure you come back and link your post up. I will be doing a special post on everyone who has join in during the month.
HAVE A GREAT FRIDAY.