4 Avocados, Medium to Large
1 Bunch Fresh Green Onions
1 (16oz) Can Refried Beans
1 (2.25oz) Can Black Olives
2 Packets (1oz each) Taco Seasoning Mix
1/2 tsp Black Pepper, Freshly Ground
2 Cups Cheddar or Mexican Blend Cheese
1 (12oz) Container Sour Cream
In a heavy skillet, combine ground beef with 1 packet of taco seasoning. Stir well and cook on medium until cooked through. Drain. Combine cooked beef with refried beans and set aside.

In a bowl, whisk together the sour cream and 1 packet of taco seasoning mix. Set aside.

In a bowl, place peeled and seeded avocados and mash well. Add lime juice, chopped cilantro, chopped red onion, kosher salt, garlic powder, and fresh black pepper. Set aside

In a 9x13 or similar size serving dish, evenly spread the beef/bean mixture on bottom. Continue layering in the following order: sour cream mixture, guacamole, diced tomatoes, and shredded cheese. Top evenly with a layer of green onions and sliced olives. Wrap tightly, keep chilled, and serve with hearty corn chips.
Hello Everyone. I'm back with another monthly recipe. This month I'm sharing with you all a 7 layer dip. Which I just find this recipe a few month ago on pinterest. I have made it a total of 3 time already. Since my husband and me enjoy eating this. We decide it would be prefect to make again for his work potluck on Monday. So I whipped it up again.
I do a few things different then the recipe. Instead of mashing the avocados I put them in my food processor. I find it so much easy to do it that way. Plus this way I know all the avocados are blended together well. I also use 1 tomato instead of the 4. Another thing I do is I only use a pound and half of the hamburger.
The recipe came from Chew our loud.
An InLinkz Link-up
REMIX OUTFIT
Go

Pink

or Go Home Under Armor Shirt~ Gift From Hubby For Finish

Insanity

(2012)
White Long Sleeve From Under Armor V-day Gift From Hubby(2013)
Black Gap Skinny Pants Christmas Gift From Oma or Parents(2010)
Unisex Full Frame Plastic Glasses in Black C/O Firmoo
Neon

Pink

Heaven Steve Madden From DSW~27.96
Sorry about the iPhone pictures. My hubby had to go in to work early today. So he had no time to take my picture. So we are going old school today with mirror photo's.
Today Breast Cancer Item is UA Power in Pink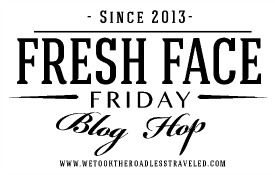 HAVE A GREAT THURSDAY.