REMIX OUTFIT
Pink
Detroit Lion
Breast Cancer Tee From The Game in 2011
White Lace Cami From Old Navy-2.70
Blue A
lmost Famous J
eggings From The Px~19.99
Lions Earring and Neklace Gift From Hubby
Pink

Ribbon From a VS Birthday Gift(2006_
White Slip on Shoe From New Yorker~ 4.95 Euro(6.67 Dollars)
This mushed football is actually a game ball from my husband high school game.
Happy Sunday Everyone. I hope you all are having a good one so far. My Sunday is going good. I made a 7 layer dip for my husband potluck tomorrow. Which I will have the recipe up on the blog in a few weeks. Since it game day Sunday. I decide to bust out my Detroit Lions pink breast cancer awareness t-shirt for today. I wear lions stuff every Sunday. It my little tradition during fall time.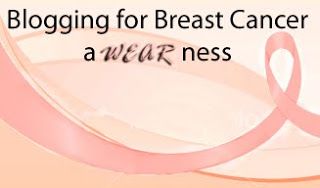 An InLinkz Link-up
Picture from the Lions
Twitter
Page
Today Breast Cancer Item is the NFL Pink.
All the players will be wearing some type of pink to support the cause.
HAVE A GREAT SUNDAY.