REMIX OUTFIT
Live Love Hope Shirt From CR~10.00(2008 Breast Cancer Shirt)
Black Tank Top From VS~16.50 or 2 for 24
Pink Rockstar Skinny From Old Navy Gift From my Parent ~19.00
Pink

Pretzel Earring From Orsay~2.00 Euro(2.71 Dollars)
Pink

Ribbon Not Sure Where It Came From
Black Sweater Uggs Christmas Gift From Hubb
y(2013)
Happy Monday Everyone. Going to keep today short due to this Monday is a busy one. Filled with housework and errands. I also plan on getting my Halloween and fall decor out today.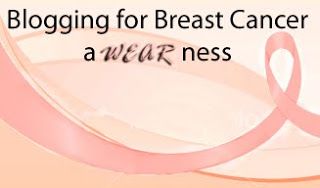 Today Breast Caner Item Is Make a Mammogram Promise. You an do it
HERE
.
HAVE A GREAT MONDAY.